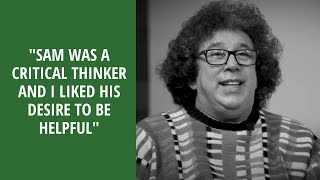 After six years of working with the city of New York, Luis Pena-Barrero started noticing a difference in the way he was treated after a big change in management. As duties were taken away from him, Luis was hurt and depressed when he began to realize he was experiencing discriminatory treatment at work.
After many failed meetings with management that yielded nothing, Luis knew he needed legal help. As somebody with a law degree, Luis recognized that he was facing discrimination and was impressed when first met attorney Samuel O. Maduegbuna. Luis knew Sam was fit to represent him because of how he approached his interview and the documentation that he immediately asked Luis for.
Although Luis had confidence in Sam's abilities, he did not realize how successful they were going to be. Before the trial, the city of New York decided it was best to settle the case and the case was settled for $600,000. After the case was resolved, Luis felt validated and was relieved that those involved in the discriminatory behavior were called to task.
Contact us or call (212) 232-0155 to schedule a consultation today.