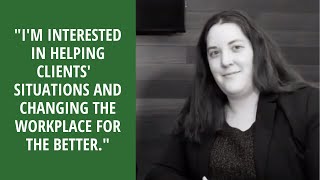 Caroline L. Gallagher, a legal executive at Maduegbuna Cooper LLP, discusses her position at the firm and how she assists clients. Caroline is interested in what's going on in the workplace, what people are suffering through, how they're suffering, and wanting to help change that situation and change the workplace for the better.
After law school, when she was looking to get involved in the profession, she realized her main interest was in civil rights. What got her into employment law was the realization that there is still so much discrimination and retaliation, especially in the workplace. For Caroline, the most rewarding part of her job is getting great outcomes for their clients and improving the workplace for the better.
Contact us or call (212) 232-0155 to schedule a consultation today.