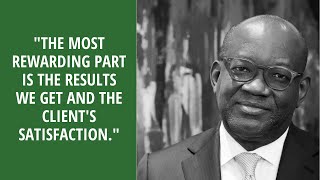 Sam Maduegbuna, the founding partner of Maduegbuna Cooper LLP, discusses the rewarding work he does at the firm. With the original plan to become an international lawyer, Sam changed his plans when people reached out to him while facing discrimination in the workplace. He realized that he could do a lot more good by helping these individuals than becoming an international lawyer and got into employment law.
The most rewarding part of employment law, for Sam, is getting the results that his clients desired. He explains that it is more fulfilling to be able to solve immediate problems for individuals and see the positive impact it has on their lives. For him, the biggest compliment he receives is that his clients know he, and the team, care.
Contact us or call (212) 232-0155 to schedule a consultation today.